Gabrielle Gucci did a poor job cleaning the room, so sexy Samantha Joons decided to punish her by making Gabrielle her personal sex slave.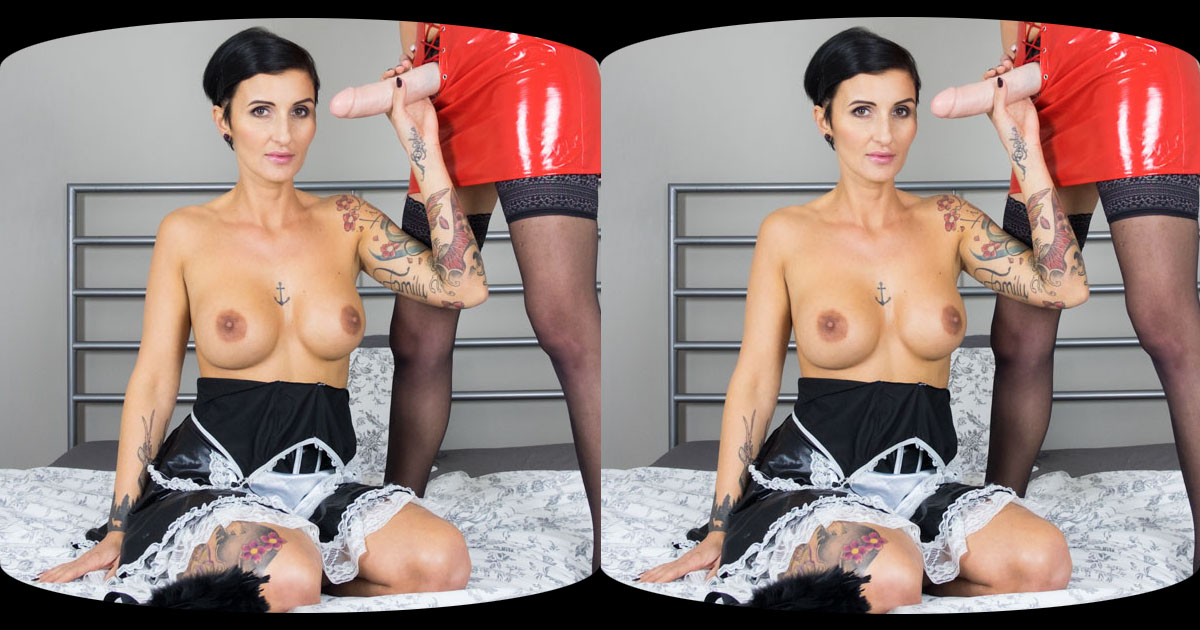 She will have to deal with a huge strap-on and spanking, because Samantha is a strict mistress who is not used to being refused.
Join us today and enjoy watching these two babes in sexy latex costumes show you how great lesbians can be, when they get wild!