Kattie Gold is back and this time she'll let you experience a show not yet seen on our site.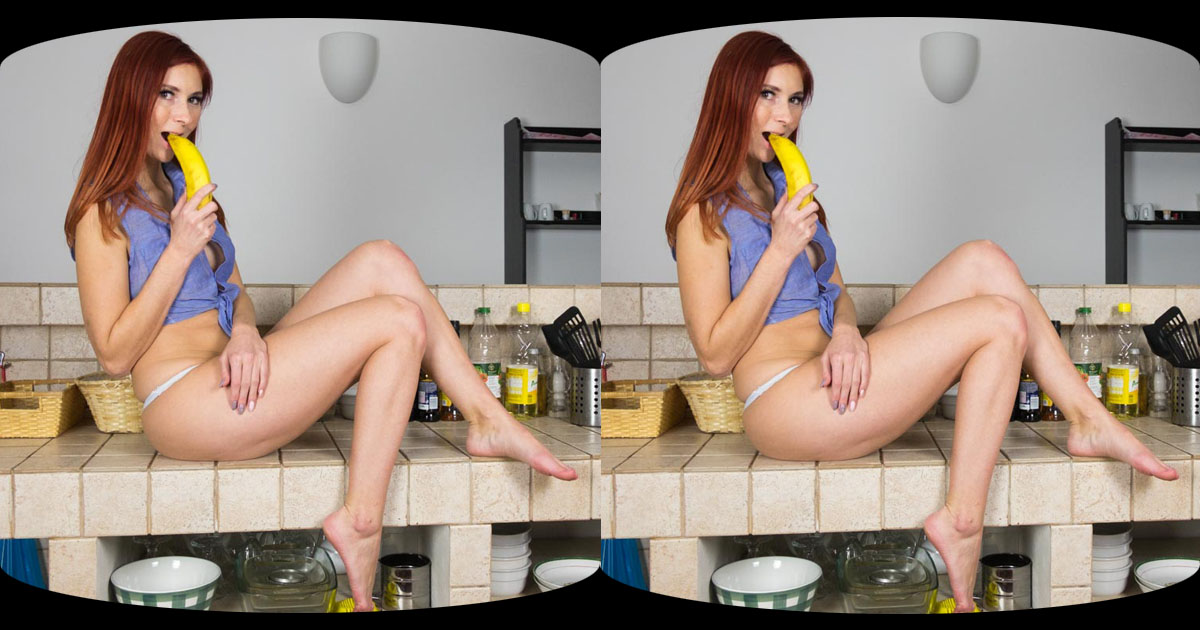 It's sort of the thing she likes to do when there's no one around to take case of this gorgeous babe's needs.
She grabs the nearest falic shaped fruit and gets to work on it. Sounds great, right? And she's not wasteful either, because she will eat that banana afterwards. Well - expect the part she will smudge all over her perfect breasts. Anyone hungry yet?